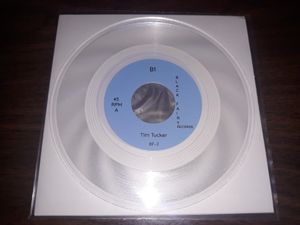 BLACK FAIRY RECORDS....WHAT'S IT ALL ABOUT? 
Well, the short of it is, it's a place where I can release music that's raw & organic not only from me but also music by other creative individuals I've met or had the pleasure of working with.  
FAIRY FUNK - TIM TUCKER 
Edition of 100 
"During the lockdown I decided to use the time to focus on being creative instead of the chaos swirling around me.  Fairy Funk is a compilation of instrumental compositions. My goal was to share my creative process. Many of the grooves contained in the compilation are being developed for future projects. I hope you enjoy hearing these early-stage creations. " 
~TT